Baker's Row
From Jack the Ripper Wiki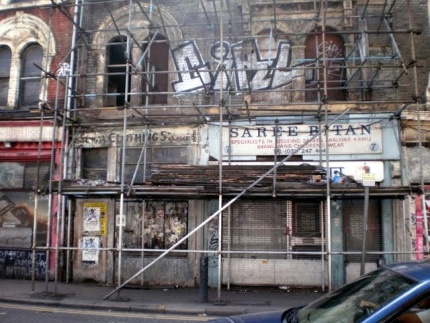 Whitechapel E1 - now part of Vallance Road.

Short road originally running south-north from Whitechapel Road to the confluence of Old Montague Street and Hanbury Street. From the east side, White's Row led into Buck's Row. Formerly narrow, it was widened in the late 19th century.
On the morning of Mary Ann Nichols' murder, PC John Neil's beat never took him any further from Buck's Row than Baker's Row. The junction with Hanbury Street was where Charles Cross and Robert Paul met PC Jonas Mizen and told him of their discovery of Nichols' body[1].
James Sadler, in his statement following the murder of Frances Coles, stated erroneously that Peter Hawkes' hat shop was either in White's Row or Baker's Row. It was actually in Nottingham Street, a continuation of the road further north[2].
It was renamed as part of Vallance Road in 1896. For further information on the street after this date, see Vallance Road.
References
↑ Inquest report, The Times, 4th September 1888
↑

Sadler's statement, 14th February 1891, MEPO 3/140, ff.97-108