Brady Street
From Jack the Ripper Wiki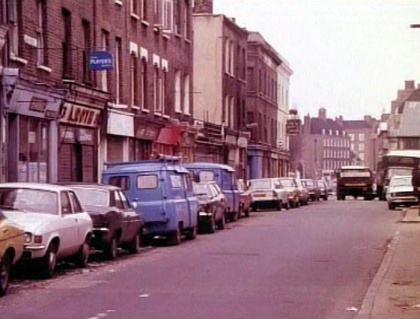 Whitechapel E1, Bethnal Green E2.
Road running north-south from Three Colts Lane to Whitechapel Road. It began its existence as Ducking Pond Lane,a short pathway to the ducking pond which stood at the junction with Ducking Pond Row (later Buck's Row)[1]. By 1800 it had been renamed North Street[2] and was extended northward as Upper North Street during the early 19th century[3].
The entire thoroughfare was renamed Brady Street on 7th May 1875.

Informant Sarah Colwell lived at Honey's Mews, off Brady Street. She told the press that, on the morning of the murder of Mary Ann Nichols, she heard a woman running along Brady Street shouting "murder, police!"[4].
Brady Street was also on the beat of PC John Thain who was summoned by PC John Neil after his discovery of Mary Ann Nichols' body in Buck's Row.
Brady Street Dwellings were built on the western side of the street, to the north of Buck's Row / Durward Street, in 1889-90. William West, first witness at Elizabeth Stride's inquest, was recorded as living there with relatives in 1891[5]. The buildings were demolished in 1979.
Today, much of Brady Street consists of early-mid 20th century estates. Mocatta House was built in 1905 by the Four Per Cent Industrial Dwellings Company and was converted into flats in 1980. Much of the southern end is dominated by a Sainsbury's superstore (1990s, new additions 2010) and Swanlea School (1994). The Roebuck public house, formerly a beershop, stood at No.27 at the corner with Durward Street and was demolished in 1995 to make way for Kempton Court.
References